"Ecological Park" In Rio Favela
Building a "Ecological Park" In Rio Favela, Brazil. A month ago I decided to go and live temporarily in one of the favelas of Rio, Brazil. Favelas are slums that are within urban areas, and they are found all over Brazil. Through friends and other people I knew through traveling, I decided to try living in a favela near Copacabana. My goal of living in a community like this was to learn about life in the favela and see if I could help out.
After finding a place to stay, the first step was to find out what the people living in this community wanted in their lives that I could help with. After several meetings with the local people we decided to build an "Ecological Park" with a recycled playground for children, a shaded convenient area for classes (English, Tai Chi, Yoga, or anything else), and of course a vegetable garden, herbs and fruit trees – all organic!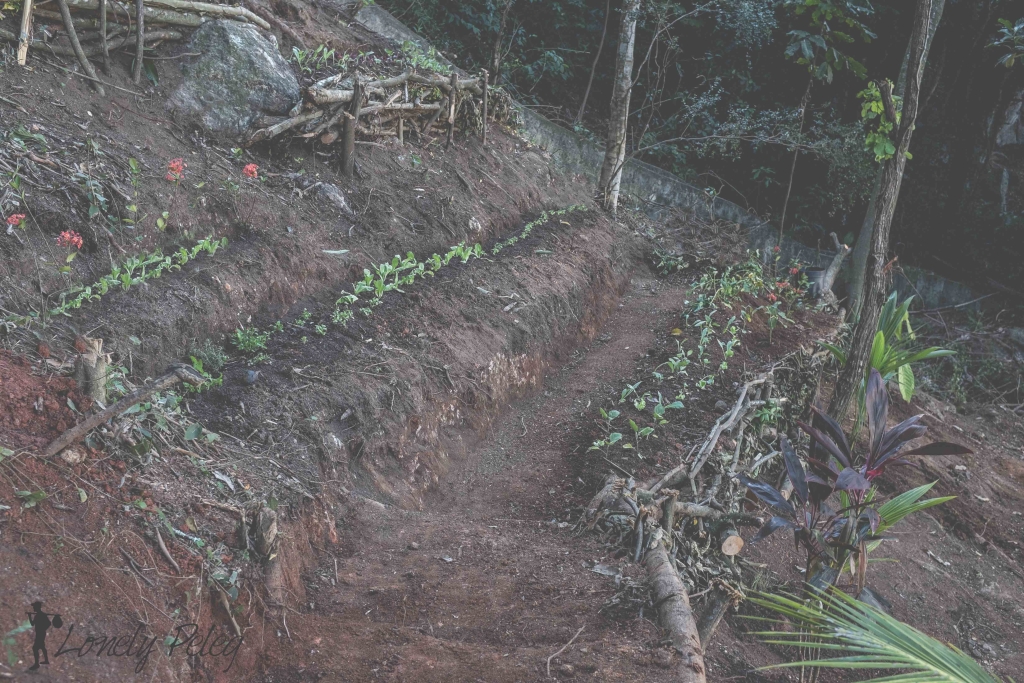 This type of space has been created before in other favelas with success but in this community my new friends told me they had thought it was too expensive to try for themselves.
There were three goals of the Ecological Park. First was to create a protected and educational space for the children of the favela. Second, to empower the people of the favela by providing them the tools and knowledge to grow vegetables for themselves. Third, to attract tourists to the favela, who we hope would spend money in the hostels and restaurants located inside. For this we built the garden at the perimeter of the favela on a mountainside, from where you can look out onto the whole of Rio. It is an amazing view.
Like everything, the beginning was difficult, very difficult even -the favela is usually relatively calm but during the project a war broke out between local gangs and the police. Armed children on the streets became a common thing to see, and we heard lots of gunshots. To be honest one day when I was working alone in the garden and bullets whistled over my head I thought that maybe it's not worth the risk.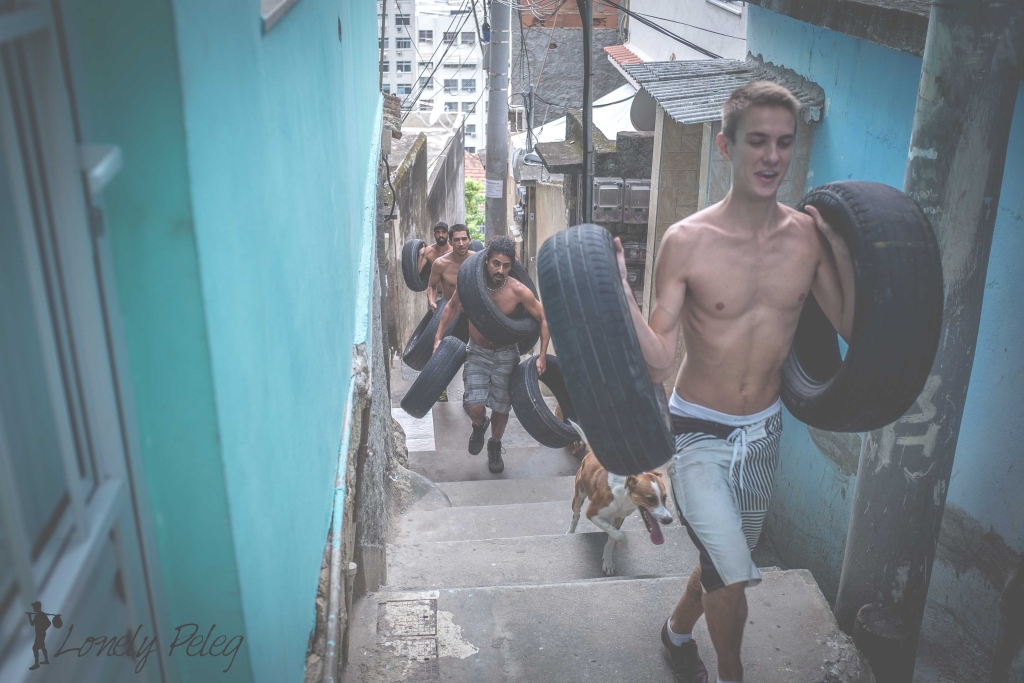 At first, the location we chose was full of weeds and not flat. In order to flatten the area we had to build terraces and carve into the mountain. This was all done by hand. The closest road to the garden is two hundred steps down a path, so anything needed to build the park had to be carried up these steps. This included hundreds of car tires, tools, trees, plants, timber, paint, water, concrete, gravel and more.
It was important for us to try and build a good quality park on a small budget to inspire other communities to get started for themselves. Our budget was just under 2,000 US dollars. Our hope is that with time this garden becomes a space that people enjoy and take care of, and that more ecological parks and educational spaces will be built around the city of Rio.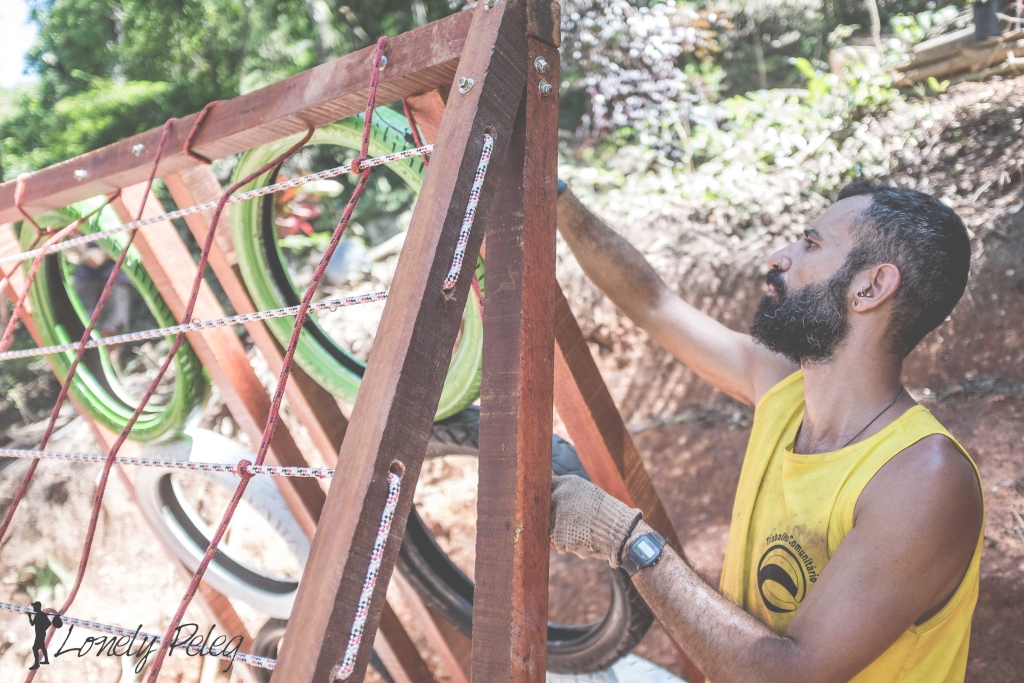 On the last day of building we were still working on the park, making last-minute arrangements before the opening. A few more trees had to be planted, then some cleaning, and then we would be finished! The heat was terrible that day, and after nearly a month of work we were tired, strike after strike with our picks, digging holes for the large palm trees. Then we heard them behind us, running, playing, laughing. The children of the favela were not going to wait for the opening and they jumped on the toys, testing the new playground. Seeing them play and hearing their laughter was a great feeling.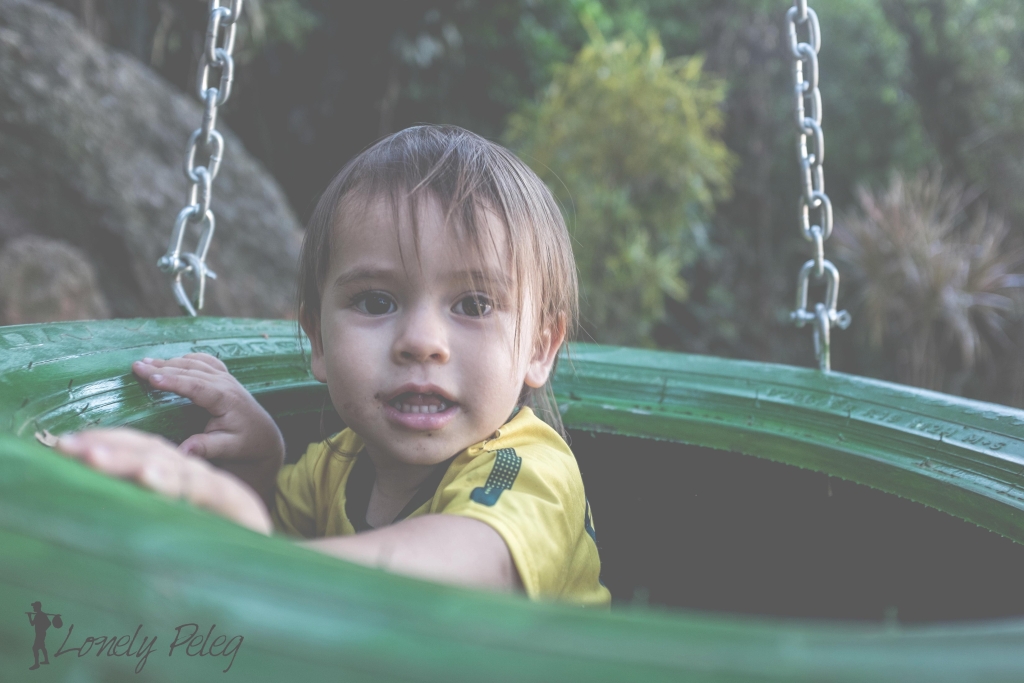 A huge thank you to the people of the favela that accepted me into their community, thanks to all the volunteers who came to help despite the situation (Israel, England, USA, France, Switzerland, Italy and Brazil) – Without you we could not do it!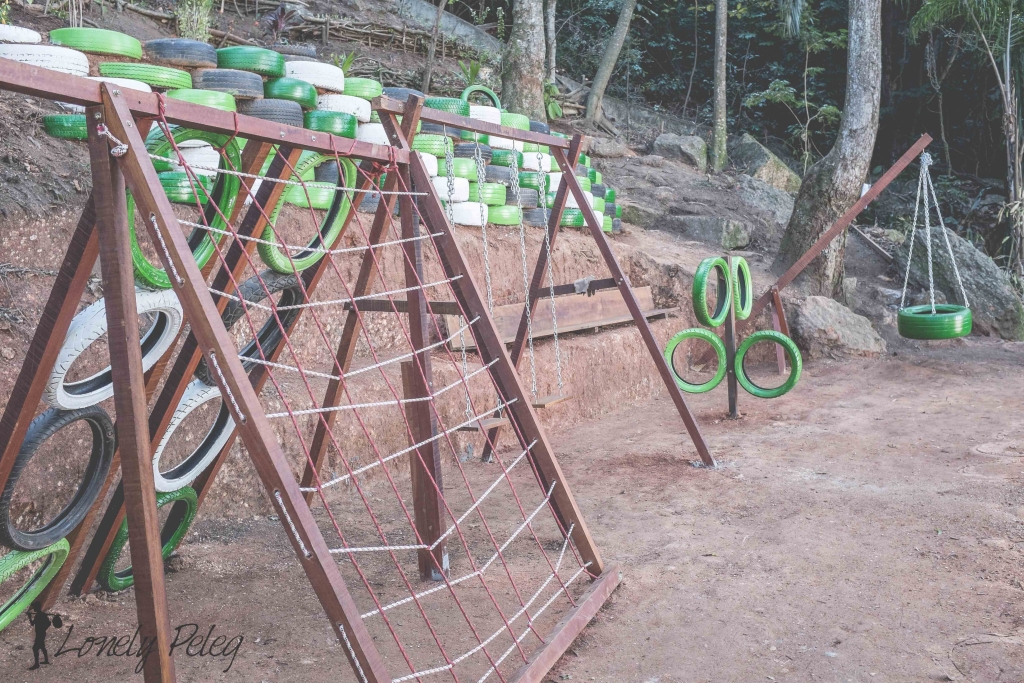 And of course thanks to Megan Jamer for donating the money that allowed us to contribute this space to the community.
Next stop Paraguay (Country No. 116)
Great week friends!
The "Ecological Park" In Rio Favela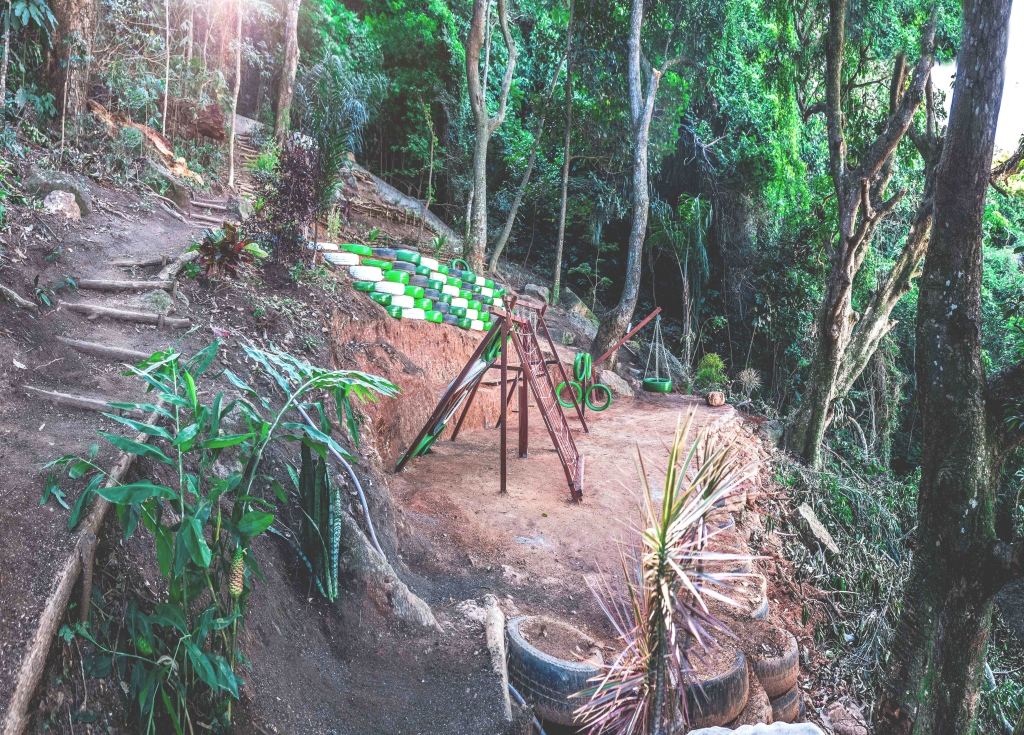 Photo of the "Ecological Park" In Rio Favela, Before from the same point!